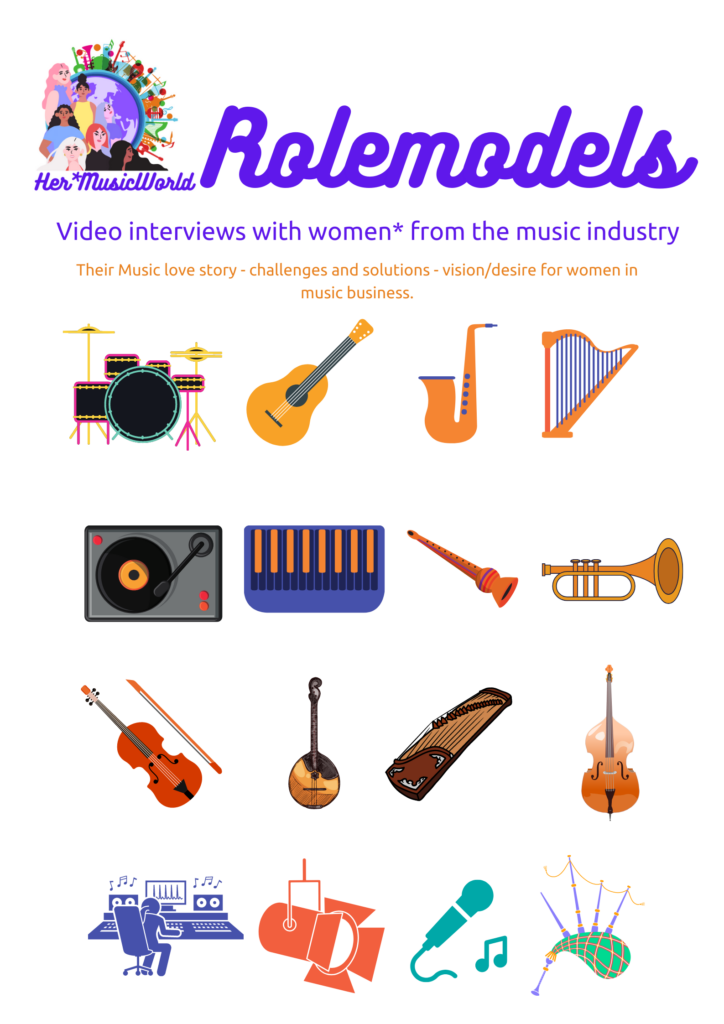 Imagine:
You visit this website, see a variety of instruments as icons, and click on an instrument or area of work in the music business to find several short interviews with women* in the music business.
You are, for example:
A curious person and want to discover a few new women from the music business? Because, for example, you are not satisfied with answering the following task: "Name me three well-known musicians!" as follows: Elton John, Michael Jackson, Richard Wagner?
An aspiring musician looking for a role model or mentor?
A music teacher looking for female inspiration and role models for her students?
Role models & visibility are so close to each other to empower women in the music industry and to show the worldwide society: look, they exist, you don't have to search.
My goal is to publish as many interviews as possible, with women* from the music industry, on all instruments, from all fields of work.
Why? So, that at least the next generation:
Has female* role models in which they can recognize themselves.
Are encouraged and inspired to follow their own individual path in the music industry, beyond that of the singer.
When asked "Name some well-known musicians, music producers, stage technicians?", the answers are 50% women* and include different instruments.